June 2018 - Sayung subdistrict, Demak, Central Java, Indonesia. A resident slowly makes his way through the inundated streets of the village due to rising sea levels.

Photo credit: Aji Styawan/Getty Images Climate Visuals Grant recipient
Getty Images and Climate Visuals Award $20,000 to Photojournalists as Part of Broader Effort to Advance the Visual Narratives of the Global Climate Crisis
Two recipients awarded for respective bodies of work that document rising sea levels in communities around the world
LONDON— April 7, 2020— Getty Images, a world leader in visual communications, in partnership with Climate Visuals, the world's only evidence-backed programme for climate change photography, has named two recipients of the inaugural Getty Images Climate Visuals Grants, with each photojournalist receiving a grant of $10,000 to help advance the visual narratives surrounding this complex global issue.
As media coverage of the global climate crisis intensified through 2019, Getty Images and Climate Visuals understand the need to meet and sustain that growing attention with nuanced photojournalism that advances and localises the world's collective understanding of the issues at stake. For this inaugural grant, Getty Images received 144 submissions from photographers across over 40 different nations.
The judges awarded two recipients, alongside one honourable mention – all of whom focused work on the rising sea levels in their respective locations and the vast damage this is inflicting on communities worldwide. The 2020 Getty Images Climate Visuals Grant recipients are:
Aji Styawan for Drowning Land: Aji, a freelance photojournalist from Indonesia, is committed to documenting the effect climate change has already had on millions of lives. His work focuses on the resiliency of the people in the Demak Regency of Indonesia as they live with rising sea levels in not only their communities, but even inside their homes.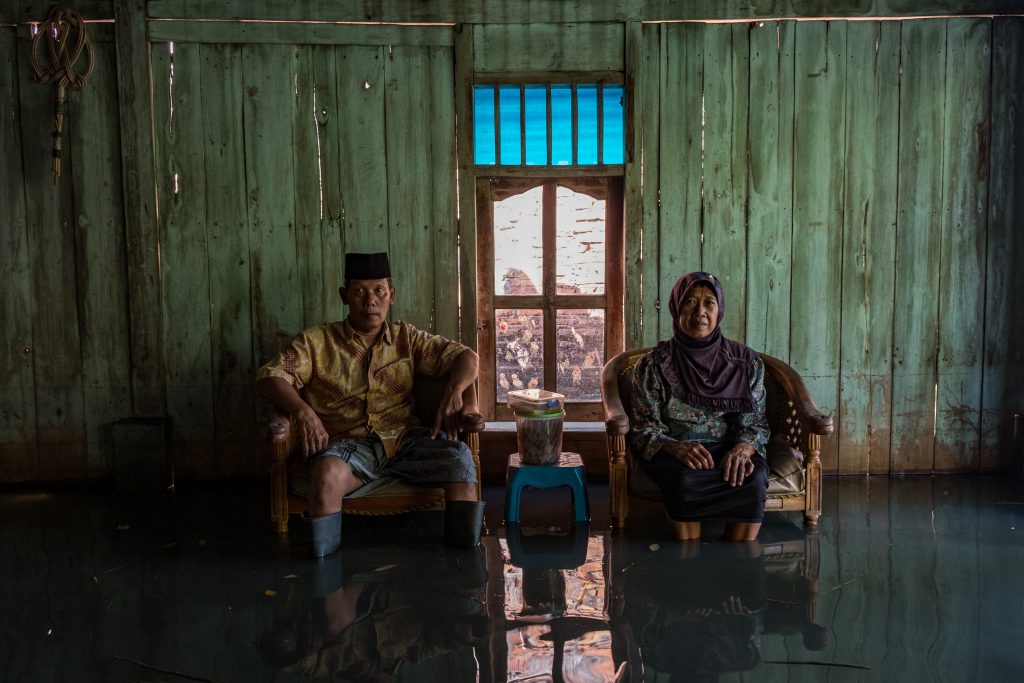 Greg Kahn for 3 Millimeters: Greg, a Pulitzer Prize nominated documentary fine art photographer receives a grant for 3 Millimeters, which explores rising sea levels on the Eastern Shore of Maryland, USA. His project depicts the slow drowning of a historic culture that built an entire cultural ecosystem on the shifting tidal waves.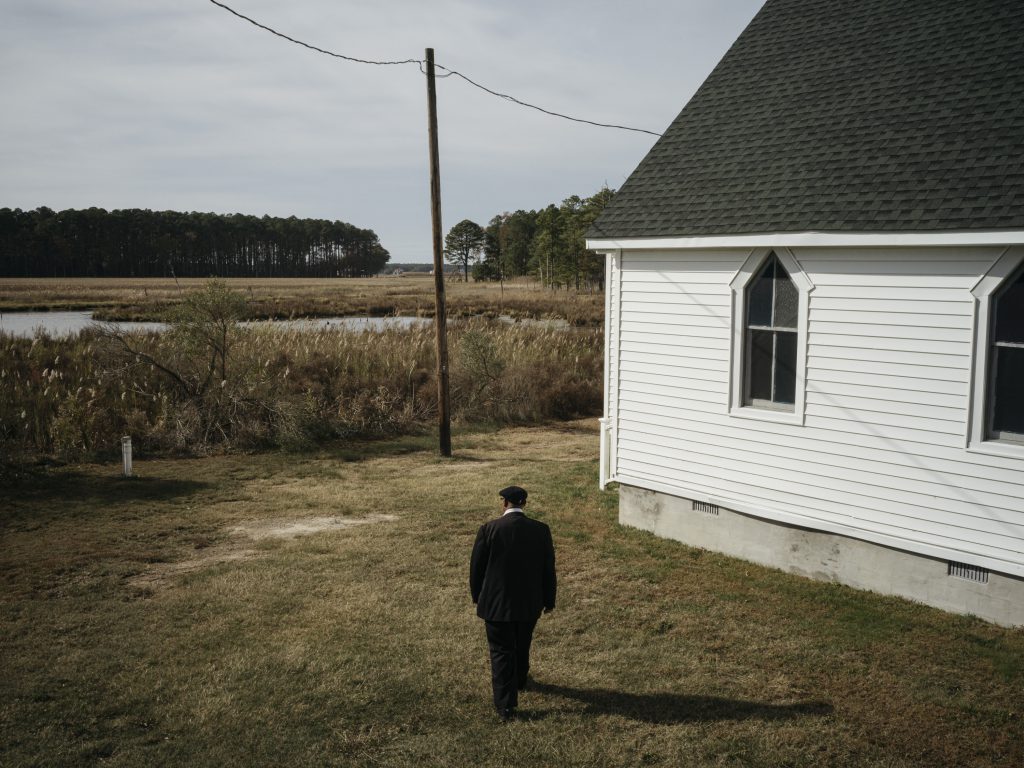 Additionally, Acacia Johnson, a photojournalist from Alaska,  was recognised with an honourable mention for her project Open Water Season: Adapting to an Ice-Free Arctic, which focuses on sea ice melting across the Arctic and the ways in which Inuit communities must adapt to prolonged seasons of open water.
Speaking on the 2020 recipients, Getty Images Senior Vice President and Head of Global Content, Ken Mainardis says: "We are thrilled to support photojournalists who understand that visual content has the power to move the world and redefine the narratives around global issues, like the climate crisis. We were blown away by the quality of the recipients' work, as well as their vision and commitment to catalyse a new visual language for climate change."
Submissions were judged by a prestigious industry-leading panel, including:
Jay Davies, Director of Photography, Getty Images
Dr. Julie Doyle, Climate Communication Professor at Brighton University
Dr. Kate Manzo, Climate Change and Development Senior Lecturer at Newcastle University
Fiona Shields, Head of Photography, The Guardian
Dr.  Susie Wang, Researcher at Climate Visuals
Speaking on the selection process and the awarded work, Climate Visuals Researcher and Judge, Susie Wang said: "We reviewed so many compelling photos of both devastating climate impacts and hopeful climate solutions. Looking through the stories of strong, resilient communities that are living with and adapting to climate change was particularly moving. The two recipients will be supported to continue exploring comparable narratives of sea level rise in diverse and globally distant landscapes, cultures and geography. Their local access and sense of true representation shone through at application."
Since it was founded in 1995, Getty Images has been buoyed by its outstanding, award-winning contributors and is deeply committed to supporting the global photojournalism community. The Getty Images Climate Visuals Grants is part of the wider Getty Images Grants program, which since its inception has donated over US$1.6 million to photographers and videographers around the world.
For more information, or to speak with one of the Getty Images Climate Visuals Grant recipients please contact:
Digital Communications Coordinator, Climate Visuals
About Getty Images: 
Getty Images is one of the most trusted and esteemed sources of visual content in the world, with over 375 million assets including photos, videos, and music, available through its industry-leading sites www.gettyimages.com and www.istock.com. The Getty Images website serves creative, business and media customers in nearly every country in the world and is the first-place people turn to discover, purchase and share powerful visual content from the world's best photographers and videographers. Getty Images works with over 310,000 contributors and hundreds of image partners to provide comprehensive coverage of more than 160,000 news, sport and entertainment events each year, impactful creative imagery to communicate any commercial concept and the world's deepest digital archive of historic photography.
Visit Getty Images at www.gettyimages.com to learn more about how the company is advancing the unique role of still and moving imagery in communication and business, enabling creative ideas to come to life. For company news and announcements, visit our Press Room, and for the stories and inspiration behind our content, visit gettyimages.creativeinsights.com. Find Getty Images on Facebook, Twitter, Instagram, LinkedIn, or download the Getty Images app where you can explore, save and share the world's best imagery.
About Climate Visuals
Climate Visuals is a programme of Climate Outreach, a team of social scientists and climate communication specialists building a social mandate for climate change through wider and deeper public engagement. We have 15 years experience helping organisations communicate in ways that resonate with the values of their audiences and create the types of climate conversations that lead to action. Our Oxford-based charity provides evidence-based, practical tools and consultancy to organisations worldwide: governments, international bodies, charities, media outlets, academic institutions, businesses, youth groups etc.
Climate Visuals is the world's only evidence-backed programme for climate change photography.  Based on international social research and industry insights, Climate Visuals aims to strategically change the working practices of visual communicators across the world, to move away from clichéd images of polar bears, melting ice caps and factories, to catalyse a new – more compelling and diverse – visual language for climate change.  Climate Visuals hosts an evidence-based image reference library based on its publicly accessible 7 Climate Visuals Principles and peer-reviewed evidence which  uniquely positions their team to make informed, accurate and impactful decisions around climate change imagery.