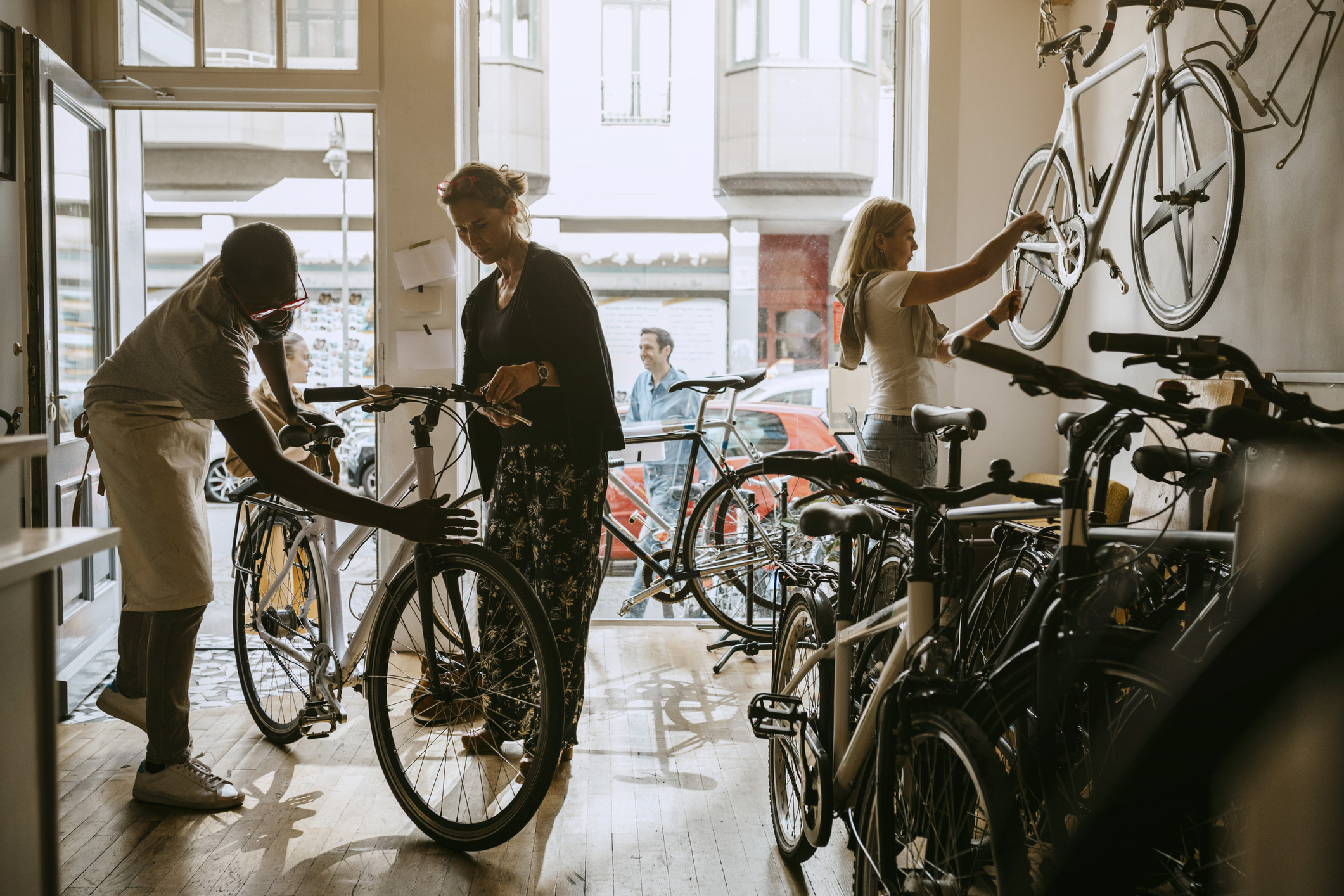 Photo credit: Maskot / Getty Images
Germany Talks Climate Visuals
For the German language version of this summary click here
Climate change is not just something we know, it is also something we feel and see. This latest iteration of climate visuals research investigates how climate change and climate action are seen in Germany and which images resonate with people with different views in society.
The research formed part of the larger Übers Klima reden (in English: Germany Talks Climate) study conducted in February and March 2022 examining attitudes towards climate change and climate action in Germany. Übers Klima reden is a joint project by Climate Outreach, More in Common Germany and klimafakten.de, funded by Stiftung Mercator and the European Climate Foundation.
These results on imagery form the first image research update in Germany since the original Climate Visuals study in 2016. The underlying research was developed in collaboration with More in Common and uses their values-based segmentation approach for the first time in visual research with German society.
Based on the Seven Climate Visuals principles, 17 images were selected and tested with six focus groups in Germany as well as through a representative survey with a sample of the German population. Due to the research design, these findings are mostly based on limited qualitative data. While these insights have been analysed to the best of our knowledge, the study also makes it clear that further quantitative image research is necessary to substantiate the following findings:
Images of flooding in Germany are powerful and connect across society.
Imagery can be used to tell new stories about heatwaves.
Images of families and children can help people relate to climate change impacts.
Climate solutions imagery can effectively depict success stories but needs to be contextualised.
Images of activists generate mixed and often negative reactions.
Images depicting a range of renewables to represent Germany's energy future are more likely to appeal across society.
Images portraying visions of the future have potential, but by definition appear distant.
Polar bears are iconic, but not sufficiently compelling.
Photo credit: Christof Stache/AFP via Getty Images
What makes these images stand out?
a direct connection to climate change
emotional impact
relatable aspects (local environment; family with children)
illustration of an undesirable future (e.g. in the form of air pollution)
Overall, we found many of the seven Climate Visuals principles reflected in people's responses to the images tested: the importance of localising the issue, showing climate impacts at scale and real people with real emotions responding to the way climate change is affecting their lives, as well as somewhat ambivalent responses to protest imagery. Other areas with significant potential for engaging wider audiences also emerged, such as images depicting visions of the future, both positive and negative. Clearly, more research is needed into how images might affect people's awareness of climate risks and impacts as well as solutions, and how visual modes of communication influence people's sense of self-efficacy (or personal agency) in the face of the climate crisis.
The full range of insights, as well as an overview of all the images that were tested, are available in German here.