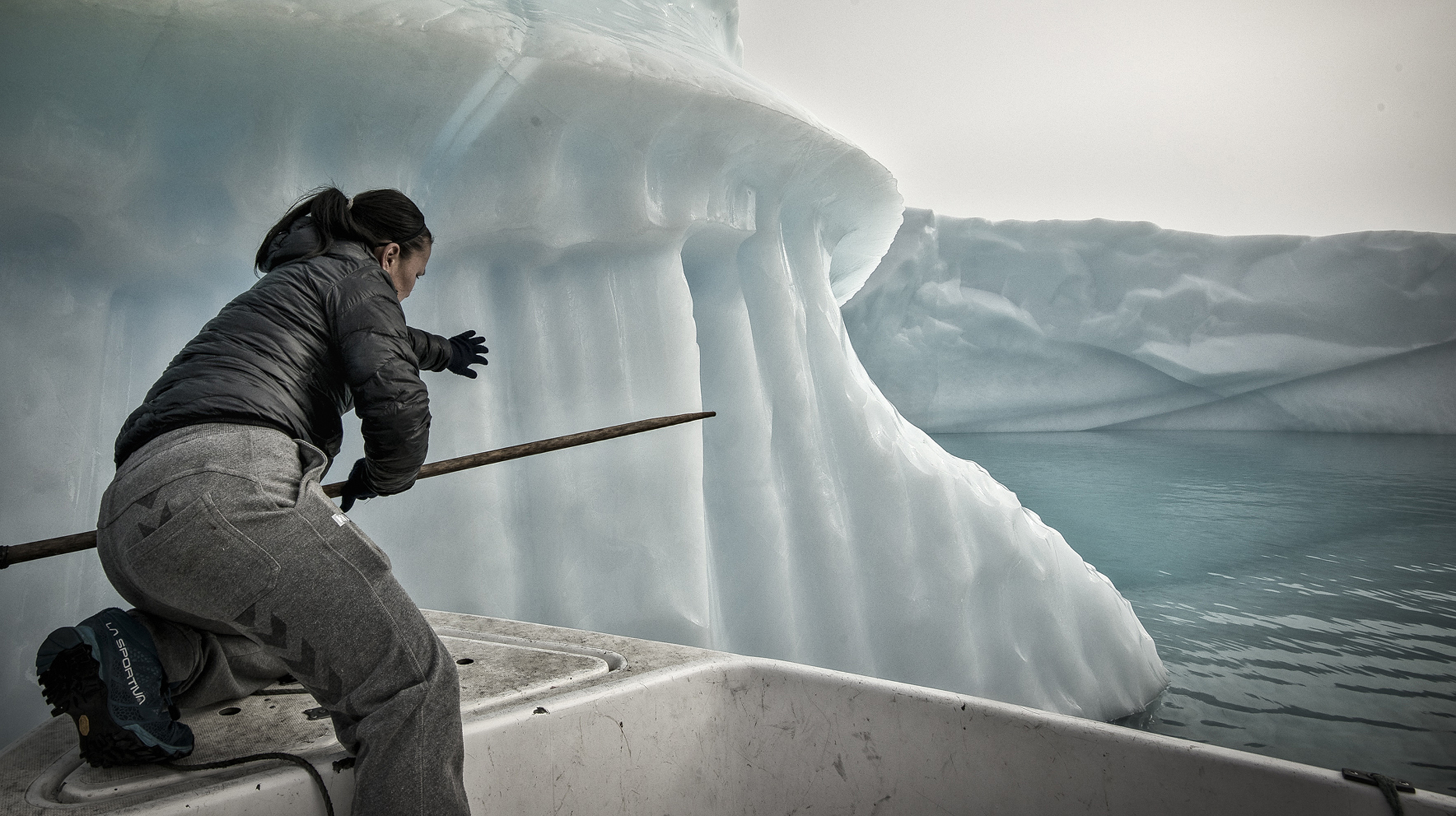 Photo credit: Turpin Samuel / Climate Visuals Countdown
Ocean Visuals advisory board announced.
Climate Visuals is committed to achieving and promoting best practice in the issues of diversity, equity, inclusion, feminist and anti-colonial approaches to image research and photography. Our new Ocean Visuals project, both in structure and public facing content, will be informed, tested and influenced by the comments and lived experience of a five person, paid, advisory board. The members of the board are:

As Media and Communications Officer with the National Environment Science Program's Climate Systems Hub, Tahnee connects decision makers and Traditional Owners with Australia's best available climate science. With more than 4 years of experience in climate communication with the Monash Climate Change Communication Research Hub and other organisations, Tahnee brings her experience in climate science and environmental security to the board. Tahnee holds a Masters of Environment and Sustainability, specialising in Environmental Security, and a double degree in Arts and Science.
Based in Kampala, Uganda, Esther uses storytelling and photojournalism to explore changing conditions on the African continent, with a focus on the social, economic, physical, and emotional aspects of daily life. She is a National Geographic Explorer, Everyday Africa Contributor, and Magnum Foundation Photography and Social Justice Fellow. Mbabazi participated in the World Press Photo Masterclass East Africa, and her work has been published in the New York Times, National Geographic, Time magazine, the Washington Post, and the Wall Street Journal, and has been commissioned by a variety of NGOs.
Co-founder of Fora do Eixo and Mídia NINJA, Marielle is currently the coordinator of Environmental Ninja, a journalist and activist of communication, culture and human rights. Mídia Ninja is known for covering acts and protests of social movements throughout Brazil through photos, videos and live broadcasts. It works on the strengthening of groups and collectives that touch on different agendas, especially from deep Brazil.
Neeta is a freelance photojournalist, educator, and National Geographic Explorer based in Saint Louis and Mumbai. Her work explores the themes of environmental, racial, and social justice issues. In 2021, she joined the International League of Conservation Photographers as an Associate Fellow. Her personal history and cultural identity have always influenced both the issues that draw her as a visual journalist and her work.
Daniella
is a Vietnamese-American documentary photographer based in New Orleans, LA. Her work tends to focus on the legacies of western colonization, from the rise of homophobia in East Africa to the forced assimilation education of Indigenous children in North America. She is a 2021 Catchlight Fellow, a multiple grantee of the National Geographic Society and the Pulitzer Center on Crisis Reporting, a fellow with the
International Women's Media Foundation
, and the founder of
Women Photograph
, a nonprofit working to elevate the voices of women and nonbinary visual journalists.
The board will input feedback individually, into collaborative documents and have the ability to discuss at virtual board meetings..This is to ensure that our own internal biases are further identified then challenged and that the project is equitably accessible and promoted to communities, geographies and cultures normally excluded from photography competitions, licensing opportunities and/or media exposure.   
During the participation phase we hope to identify and address some of the geographic, financial, language and systemic barriers facing professional, semi-professional and amateur photographers producing images related to climate change. 
During the dissemination phase, we hope the resulting Ocean Visuals collection becomes a valuable asset to communicators globally who cannot readily access or yet afford impactful ocean and climate imagery. 
Register at Climate Visuals for future announcements, including the details of the open call.
Follow us on Twitter & Instagram for news and image inspiration
View and download the Ocean Visuals promotional images HERE.