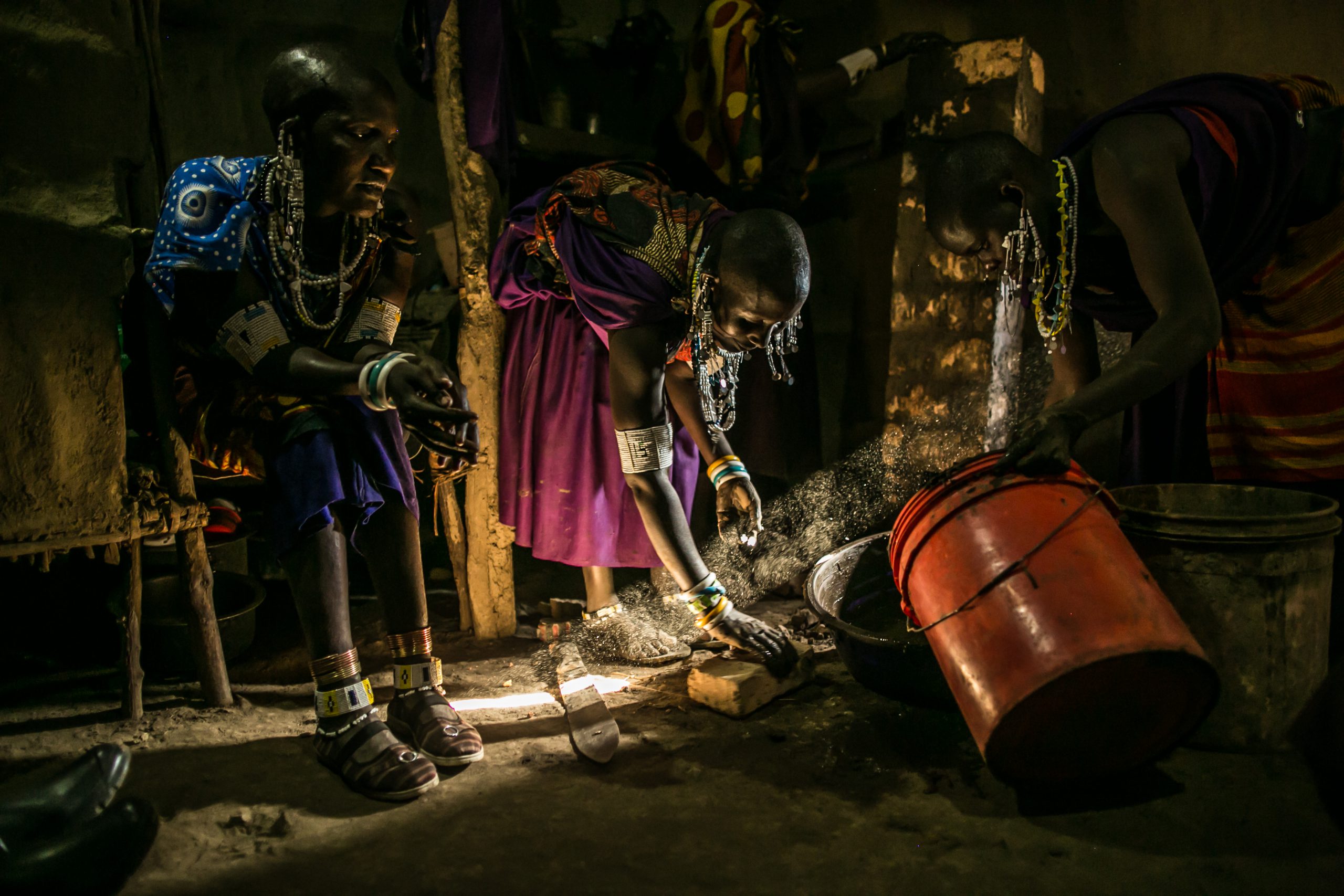 Solar power is provides water purification, a shared refrigerator, a computer for the community, and lights for the cow and goat corrals to frighten away the hyenas, Tanzania
The images that define climate change shape the way it is understood and acted upon. However, polar bears, melting ice and arrays of smoke stacks don't convey the urgent human stories at the heart of the issue. Based on international social research, Climate Visuals provides 7 principles for a more diverse, relatable and compelling visual language for climate change.
We want to recognise existing and outstanding imagery with impact at our inaugural Climate Visuals Photography Award.  Entry to our competition is free, democratic, has ethical terms and conditions and a healthy £1000 cash prize.   We are looking for  photographers – amateur or professional – who have successfully engaged audiences with climate change,  its causes, impacts, and/or solutions.
Photographers will be judged on how well their photography embodies the 7 principles of visual climate change communication. The judges will also consider how effectively and widely their images have been published, shared, exhibited or innovatively presented.
A maximum of 5 photographs can be submitted. However, they will be scored individually. All photographs submitted will be randomised as single images amongst all other entries and entrants before judging.
Who should apply?
Anybody is welcome to apply – professional or amateur photographer. Applicants must be over the age of 18.
Interested in applying? 
Have a look at the application form, T&Cs and FAQs
Climate Visuals Photography Award Judges
Nicole Itano is the new Executive Director of  tve. Prior to that, she was WWF-UK's Director of Media and Content, headed Save the Children UK's creative team, and also spent a decade in international journalism where she reported from more than 50 countries for many of the world's leading media outlets.
Kirstin Kidd is a Picture Editor at the Economist. She has over 10 years experience working on print magazines, book and online sector.  This includes New Scientist Magazine where Kirstin worked on long-term, in-depth picture research, as well as the fast-paced news agenda that required both commissioning and sourcing photography.
Eric Hilaire is the Environment, Science and Global Development Picture Editor at The Guardian. Previously, Eric lived in Hong Kong, where he began his career as a newspaper picture editor.
Toby Smith is the Climate Visuals Programme Lead and Media Liaison. He has 12 years experience as an award-winning Environmental Photographer who focuses on building innovative, global stories through collaboration and publication in leading editorial outlets.
*This is one of 4 categories being celebrated at Climate Outreach's Climate Communication Awards.