Photo credit: Raunaq Singh Chopra / Climate Visuals
The Ocean Visuals collection was exhibited at COP27 in Sharm El-Sheikh, Egypt.
The collection could be found within the COP27 Blue Zone in the digital exhibition programmes of the Nature Zone pavilion.
Noora Firaq, Interim Executive Director & Operations Director of Climate Outreach, spoke on the panel and sharing insights on the Ocean Visuals project at the Communicating Ocean Science for Climate Action event in the UNESCO pavilion at 15:45-16:45 Egypt time (13:45-14:45 GMT) on Wednesday 9 of November and also at Communicating Science for Policy: the challenge and opportunity in the Nature Positive News Room, Blue Zone. 11.15-11.30 Egypt time (9:15-9:30 GMT), Friday 11 November.
Noora was also available to discuss the Ocean Visuals project, Climate Visuals and Climate Outreach, on a drop-in basis between 11:45 and 13:45 Egypt time (9:45-11:45 GMT) on Friday 11 November in the Nature Zone pavilion.
Please get in touch with any queries.
More information here on Climate Outreach at COP27.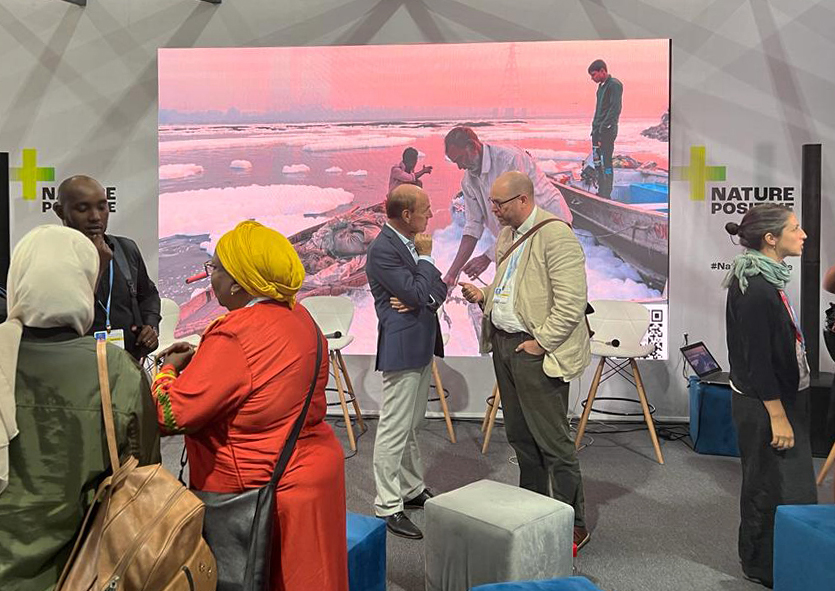 Photo credit: Sophie Hulme / Communications Inc